DESIGN YOUR OWN DRY LIVING SPACE
The SpaceMaker™ top surface is cap-coated for beauty and extreme durability while the bottom surface creates a pebble-grained extreme scratch-resistant ceiling.  SpaceMaker™ is the only solid core outdoor flooring with a water-diversion ceiling in one easy-to-install product.
BUILD  YOUR OWN DRY STORAGE SPACE
Dry storage space below the deck is possible with the SpaceMaker™ patented interlocking and water seal technology, unlike other systems that trap water, creating mold and rotting the wood.  The water seal design allow you to create a beautiful, high-quality deck, while easily adding dry storage areas underneath.
SPACEMAKER™
ENGINEERED, PATENTED & QUALITY-TESTED
PREMIUM-GRADE
SpaceMaker's core is constructed from the highest-quality, fully-formulated cellular PVC engineered for lightweight strength.
PREMIER FACTORY
It is manufactured in premier facilities with high capacity and deep technical experience that creates consistent high-quality to customers.
LONG-LASTING
Our cap coat is formed from 100% ASA on the top and bottom for extraordinary durability, beauty and proven resistance to fade and stain.
DECK AND CEILING IN ONE PRODUCT
SEE OUR HIDDEN FASTENER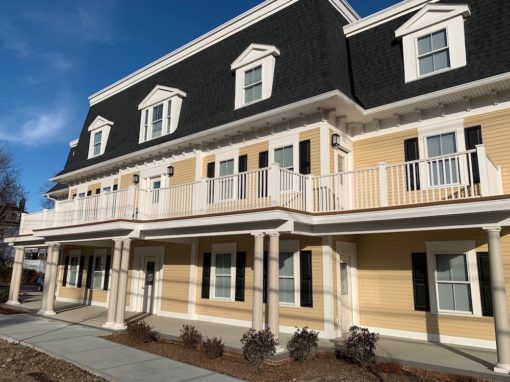 Request your free sample today to see a close up yourself of the quality and Super Seal Technology that creates dry space under your deck.
Based in two metro areas, my company…
read more
Learn why you should choose Admiral™ products.
WHAT OUR CUSTOMERS ARE SAYING
"SpaceMaker shed the water away from my home, making my entire foundation dry. This greatly reduced the crawlings & invading bugs around the house and it gave us some new, dry storage spaces for pool supplies & toys. We also used SpaceMaker for our second-floor backyard portico. It is a wonderfully private spot with a great view… that also completely shelters the main BBQ and eating area underneath it."
"SpaceMaker is THE ANSWER! Our bedroom has a front balcony that covers over the front porch & door entrance below. We had all kinds of water problems with our home's front wall. The installer recommended SpaceMaker and now the entire area is dry, dry, dry and it's such a pleasure to keep our beautiful front porch cushions out all year round. This really makes our home's entrance look great even in the winter."
"We live on a steep hill above the lake. SpaceMaker gave us the dry foundation and DRY lower patio area under our main floor deck that we wanted so we can enjoy the outdoor view even when it's raining. The top surface is really beautiful and the bottom ceiling appearance is just great too!! And a big extra benefit is that our sub-structure will last much longer now that it's kept dry all year long by SpaceMaker "